Games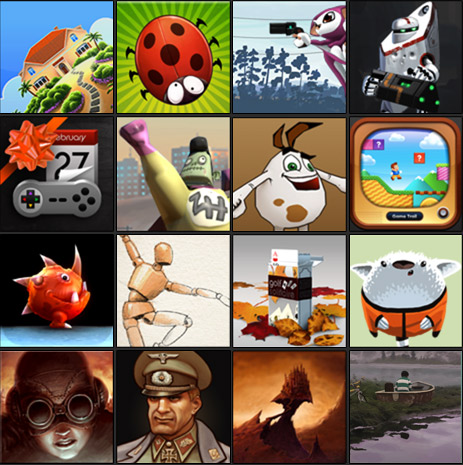 If you want to read more about our games, just click one of the links below.
Free Zombie Hero: Kill Angry War Ninja – "… everything you could possibly want from a game" – AppSpy
Kodo – "Award winning Kodo, with new fresh, crisp graphics.."
World in War – "Control your own army and relive history.."
Un Juego de Huevos – "Relive the hit movie once again as you play as Toto or Willy.."
Bugfest – "Keep the party crashers out at any cost.."
Solitaire Nation - "Focus on a challenge that gives flow"
Elin's House – A 3D Playhouse
Ionocraft Racing – Steam, speed and steel!
Piclings – Use your own photos as levels!
Sprinkle – Ready, aim, squirt!
Niko – "A must-have platformer!"
Enjoy!